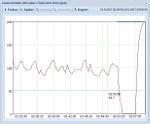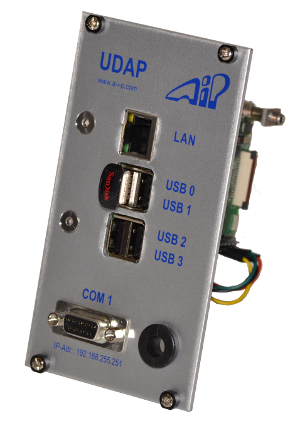 Built-in Version
This version of the UDAP fits into the back of a 19" IOX. This safes space in the monitoring station and helps to prevent cable clutter.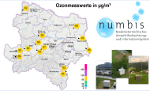 Digital Signage
Connected to a TV set, monitor or projector over HDMI, the UDAP provides the presentation of measured values and other information.
automatic update from UBIS4 with the latest measured values
slideshow function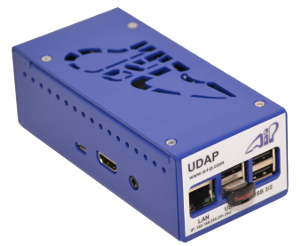 Standalone Version
The standalone version is equipped with a robust metal case and is used when the installation of the built-in version is not suitable.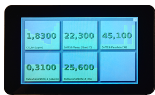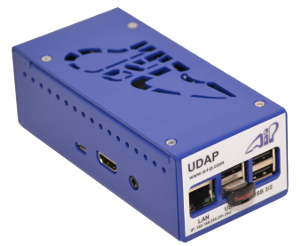 Aquisition and monitoring system
In certain use cases, the UDAP can be used as an inexpensive aquisition and monitoring system. The prerequisite is that at most one serial port and four analog interfaces are required.
IOX-compatible protocol for the communication with the network centre
remote configuration by UBIS4
integrated temperature and humidity sensor
supports the Bavaria-Hessia-Protocol and other network protocols
supports intrument-clocked recording of measured values (exact to the second) for condensation particle counters from vendors TSI and Grimm
single measured values can be tranfered to UBIS4, for further analysis and export
optionally available with a 7"-touchscreen
State-of-the-art Technology
based on Raspberry Pi
optionally equiped with a serial port and analog inputs
additional serial ports, analog inputs and digital inputs and outputs available through LAN-modules
remote controlled by UBIS4
built-in web user interface in the style of UBIS4
Raspberry Pi is a trademark of the Raspberry Pi Foundation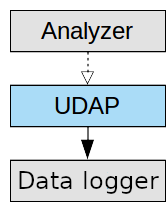 Protocol Converter
Used as a protocol converter, the UDAP reads internal parameters of an analyzer in the vendor specific protocol and provides that data to the auquisition and monitoring system in the standardized Bavaria-Hessia-Protocol. There are two uses cases for that:
The analyzer provides the measured values in the Bavaria-Hessia-Protocol, but it could provide additional internal sensor data - useful for maintenance and quality assurance - in the vendor specific protocol
The analyzer does not not offer any protocol that the aquisition and monitoring system supports
The protocol converter currently supports these analyzer types:
Sharp 5030 particle matter analyzer
Grimm CPC condensation particle counter
Grimm EDM dust monitor
Mela temperature and humidity sensor
Parschmann temperature and humidity sensor
Teledyne API (various analyzers)
Thies Ultrasonic Anemometer 3D
Vaisala Weather Transmitter WXT520
Go-Sys BlueBox
Hach-Lange sc1000
Kunak Air A10
Lambrecht THP-Sensor 8095
Memmert constant climate chamber
Vaisala Air Quality Transmitter AQT400
Tekran 2537A
Horiba 370 series
Palas Fidas 200
Contact
Ambient Information Processing GmbH
Grundsteingasse 40 Top 19
A-1160 Wien

Tel. +43 (1) 408 35 57
Email postbox@a-i-p.com